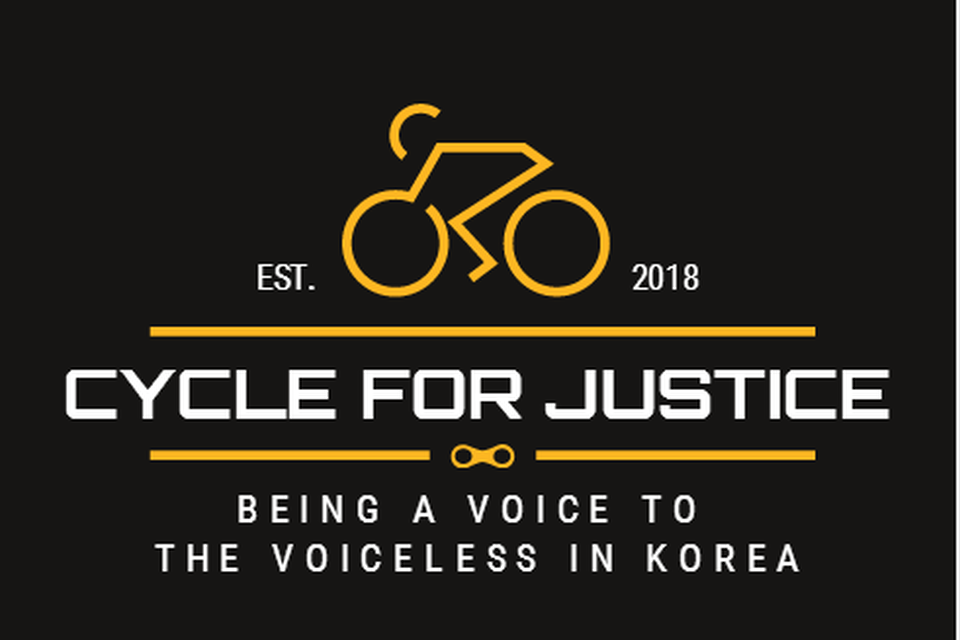 Inyoung's 1st Cycle for Justice

Fundraiser by 인영
This fundraiser supports Cycle for Justice 2018
The project this fundraiser supports is no longer accepting donations. Thank you for your support!
About This Fundraiser
Hello, this is Inyoung. I am participating Cycle for Justice 2018 as a support crew.
Cycle for Justice is a movement to support the fatherless(orphans, single mothers, Kopino), increase awareness against trafficking, and peace of two Korea and gospel to North. You can check out https://cycleforjustice.wordpress.com/ for more info.
This is my first time participating this movement and I need your prayer and support.
This fundraising is for supporting the organizations which help orphans(Oak Tree Project), single mothers(Women's Hope Center), and Kopino children(Do Dream Center). 100% of the funds will go directly to the organizations. I look forward to your support. Thank you!